Why Choose HSL Group?
Working Hard to Achieve Excellence

At HSL – Electrical, we believe in delivering a professional service at unbeatable value to you, our customer. We are a NICEIC APPROVED CONTRACTOR, employing JIB APPROVED ELECTRICIANS. All of our engineers carry JIB GOLD CARDS, detailing their qualifications.
HSL Electrical include a 12 month guarantee for any work carried out, please feel free to browse our website for details of the scope of work we cover. Alternatively, call or submit an enquiry for a free, no obligation quote.

Call us Today:

01283 777 023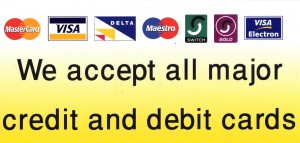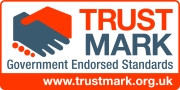 The HSL Difference

We are the security specialists, our services range from fitting automatic gates, in wood, steel or aluminium, through to intercom, proximity systems and intruder alarms.
For all your electrical needs in Burton Upon Trent and throughout the Staffordshire area, HSL Electrical are established and reputable contractors. The Company continues to expand by offering clients high quality, competitive installations, carried out by a fully skilled workforce. Our ethos is 'right first time' guaranteed and the quality of our work is assured. We are also aware that we are working in your home or workspace, so we keep all areas clean and tidy while we are at work and leave them that way when we are finished. As one of the area's leading electrical contractors, we provide a local, loyal service that can guarantee dedicated work and high quality finishes.
HSL Electrical are NICEIC registered and Trustmark registerd. With all our years in the trade, we are highly experienced. Call us today on 0800 689 4896 or 07946 067786 for all your enquiries regarding general electrical work and fire and security installation in the Burton Upon Trent area.
Are you an electrician, interested in installing automatic gates and doors?
HSL Training offer a full Gate Installer Diploma course, which includes practical experience.

20 Granary Wharf Business Park, Wetmore Road, Burton-on-Trent, DE14 1DU